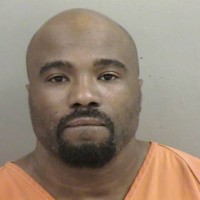 The man accused of killing another man in Burlington last year over a game of dice has had his trial delayed until September.
The defense attorney for 43 year old Maurice Green, of Burlington, requested that delay on Tuesday in front of Judge Mary Ann Brown in Des Moines County court. It was originally scheduled for March 22nd.
Iowa City based attorney John Bruzek said during that hearing that he's been made aware of several other people who claim to have been present at 1204 Jefferson Street on April 15th in the hours before police say Green shot and killed 28 year old Matthew Quinton Banks, of Burlington.
Bruzek said that one witness even told him that Banks was brandishing a firearm before the event while discussing Green. Bruzek said he needs time to identify all possible witnesses, as well as order tests on the clothing that both Banks and Green were wearing during the night of the murder. During the hearing Tuesday, Bruzek said that he's encountered some difficulty in learning the full names and current residences of the potential witnesses involved, as many of them have moved since the incident or do not use their full name.
The request was granted during a Thursday hearing, despite resistance from Des Moines County Attorney Amy Beavers. A number of items were also entered into evidence by Bruzek.
Green will go to trial on September 13th.