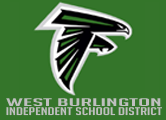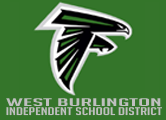 Lots of good news for the West Burlington Independent School District, as the budget for fiscal year 2017, was presented during a special school board meeting, Monday evening.
School Superintendent Dave Schmitt says the budget is in good shape with a miscellaneous income of $2.9 million, which is due to a boost in open enrollment.
"For a school our size that is a a remarkable amount of money so, what that does is puts a added responsibility to monitor those students who are open enrolled and look at projections of how those funds are going to continue, because that is a major part of our budget," says Schmitt during Monday night's special meeting.
School funding is essentially based on the number of students enrolled. For each student the school district receives $6,336. Currently, 14 students from the district are open enrolled out and 476 students are open enrolled in, this translates to a strong spending authority.
Schmitt says the challenge for the 2017 fiscal year will be to remain prudent with the handful of one time expenditures that the district anticipates. Some of those one time expenditures include the Chromebooks and new band uniforms.
The school district has a full cash reserve which has caused the general fund levy to go down by 10 percent. The instructional support levy is up 3 percent, which is also good new for stakeholders and constituents.
The management fund levy has $210,000 and is expected to remain just as strong into fiscal year 2018, this will help to keep the levy level, even in the face of a serious enrollment decline.
The district also has at its disposal $125,000 that can in part be used to improve the drop-off and pick-up area, if the voted PPEL does not pass in April.