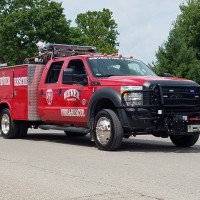 Wever Fire and Rescue became among the first fire departments in the state to carry the anti-opioid drug Narcan this week.
The move comes after the Iowa Legislature approved the use of Narcan for first responders in 2016.
The drug reverses the effect of opioids, which can harm the body's respiratory system and result in death. Opioids include heroin and prescription drugs like morphine, codeine, oxycodone, methadone, and Vicodin. The Center for Disease Control found that more than 33,000 people in the nation died from opioid overdose in 2015.
Captain Bryor McMillen says , "Narcan isn't just for drug abusers. This drug will work on children if they accidentally get into their parent's medicine cabinet. It will also work on individuals in too much pain to realize how much they are taking until it's too late."