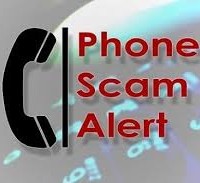 The Henry County Sheriff's Office has received a report of a scam from callers claiming to be from a loan company.
The callers ask their victims to purchase prepaid WalMart cards with the promise that they will add money to the cards or the victims' bank accounts.
The scammers identify themselves as Instant Credit Loans. The report indicates that recipients are offered a loan that does not involve paperwork.
The Henry County Sheriff's Office reminds citizens to be cautious with your financial practices.