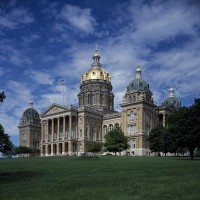 DES MOINES, Iowa (AP) — Republican governors are sending a clear message to Congress: Don't scrap the health care law without a viable alternative.
Seven Republican governors from all regions of the country are presenting a proposal to the Republican Governors Association meeting in Washington on Saturday. And it would call for major changes to Medicaid, the joint federal and state health care program that covers more than 70 million poor and low-income Americans.
According to a draft of the proposal obtained by The Associated Press, the governors are urging Congress to adopt an alternative that would essentially end Medicaid as a federal entitlement and allow each state to design its own approach.
The proposal, if adopted by the RGA, would be submitted to congressional leaders as House Republicans prepare to unveil their plan.