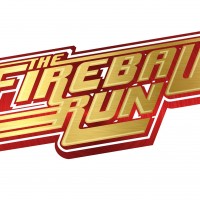 The cameras have started rolling throughout Burlington, as the internet-based TV Show 'Fireball Run' has been gathering footage for an episode that will feature Burlington.
The show's executive producer JJ Sanchez appeared on KBUR's Talk Show with Steve Hexom Thursday morning, where he described why Burlington was picked as a location, saying "You guys had a lot of cool stuff, either we didn't take it in that way, or we discovered more after our own research and then when we got here we were just saying these people have a lot of cool stuff."
Sanchez, and the crew for Fireball Run are currently filming what they call "B-Roll" footage, which is shots of scenery, and the fronts of buildings, that will tie the story together later as they film the episode.
Sanchez says "You could call it background footage, but what happens is it's all the stuff that while it's under our control, we can film. The story of a museum, the artifact description, the activity that's being described, the community. We're filming all that, because during the eight days we film just the live action contest of the contestants."
Chelsea Tolle of the Greater Burlington Partnership, who also appeared on the talk show Thursday, says that the show will be filming downtown on September 26th. Sanchez says that people in Burlington could be a part of the show, as the contestants might be stopping people to ask questions as they try to complete their 'mission activities.'
The announcement was made Wednesday that Fireball Run would be filming an episode for the 11th season of the show, called "Big Country," that would feature Burlington, along with two other Iowa towns – Dubuque and Fort Dodge.