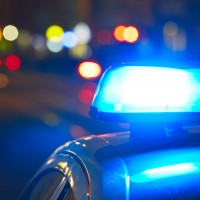 A prison inmate was found dead on Saturday afternoon in his cell at at the Iowa Medical and Classification Center in Coralville, Iowa.
Ryan Stephen Bordenaro, 26, was pronounced dead at 3:48 p.m. after he had been found hanging from a bed sheet in his cell
Staff noticed the apparent suicide at 3:03 pm and responders arrived within one minute. CPR and AED were immediately administered, but were unsuccessful.
Bordenaro had been serving a sentence for four counts of forgery and other misdemeanors from Polk County. His sentence began on January 3, 2012. He had recently been returned to prison following work release revocation.