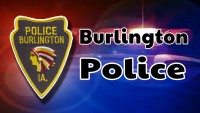 Burlington Police are investigating two separate shootings that took place early Monday morning.
Nobody was hurt in either incident. Police were first called out at 12:08 am to the 1000 block of Franklin Street after a number of residents reported hearing gunfire. Police discovered shell casings, apparently from a handgun, at that location. No victims or shooters were identified.
Several hours later, at 5:52 am, Police responded to another report of shots being fired near 7th and High Streets. Police discovered rifle ammunition casings on the ground at that intersection. No victims or suspects were found.
Both incidents are still under investigation. It's not clear if the incidents are related.