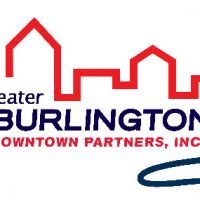 The Greater Burlington Partnership is offering a unique chance to see the upper stories of some of Downtown Burlington's historic buildings – and how some of those spaces have been re-used.
The "Upstairs Downtown" tour will give the public a chance to see the upper floors of several downtown buildings, including The Tama Building, McConnell Lofts , Schramm's Corner, 515 Jefferson, and more. On this tour you will see everything from Luxury Condo's to residential developments in progress, and how the re-use of these buildings is re-energizing downtown.
The tour will be held on Sunday, April 2nd, and tickets are available at the Iowa Store, The Medium/Weird Harold's, and online at greaterburlington.com for $10 in advance. The day of the tour the price will increase to $15, which can be paid at any of the locations on the tour.
For more information on this tour, you can contact Downtown Partners at 319-208-0056.