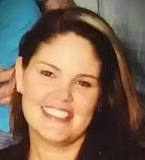 A hearing in front of an Administrative Law Judge over possible Open Records law violations regarding the 2015 fatal police shooting of Autumn Steele has been delayed indefinitely.
The Hawk Eye reports that Judge Karen Doland issued an order Monday postponing the April 19th hearing at the request of the attorneys in the case.
A conference on the case's status has been scheduled for next Wednesday.
Steele, 34, was shot on January 6, 2015, when Burlington Police Officer Jesse Hill responded to a domestic disturbance between Steele and her husband. The couple's dog apparently went to attack Hill as he tried to calm the dispute. Hill attempted to shoot the dog with his firearm when he slipped on snow and ice. Upon falling backwards, he accidentally fired the gun, striking Steele in the chest twice.