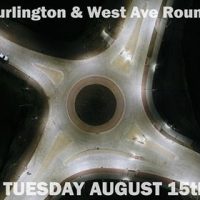 Burlington's first Roundabout intersection will open next week.
A post to the city's official Facebook page says the circular intersection at West Avenue and West Burlington Avenue will re-open to the public on Tuesday, August 15th. The road has been closed since work began in late April.
City staff held an informational meeting on how to navigate a roundabout intersection last week, in an effort to prepare drivers for the intersection which drivers in Southeast Iowa have not seen locally.
The nearly $1M project was partially funded by a state grant, it's part of a series of road projects designed to accommodate increased traffic from the Silgan Container Plant.
City officials told residents at last weeks informational meeting that Roundabouts are statistically safer than traditional intersections. Roundabouts are extremely popular in Europe and are becoming more popular in the United States as well.