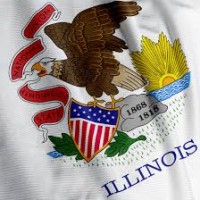 SPRINGFIELD, Ill. (AP) — Just days before the school bells ring, the Democratic-controlled Illinois Legislature is grappling with the Republican governor over how to fix the biggest gap in the U.S. between a state's richest schools and its poorest.
The Senate convenes Sunday. Democrats say they'll attempt to override Gov. Bruce Rauner's veto of a school finance measure that is holding up state payments.
Rauner complains that the revamped funding formula is too generous to the heavily Democratic city of Chicago and doesn't allow the state enough future funding flexibility.
The Senate needs 36 votes to override the amendatory veto. The legislation was approved with only 35.
Democratic Sen. Andy Manar of Bunker Hill is the legislation's sponsor. He predicted an override vote. He says attempts at compromise with Rauner continue.