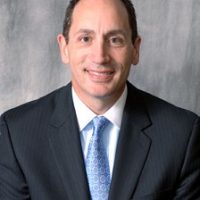 DES MOINES, Iowa (AP) — President Donald Trump is nominating former Iowa Department of Transportation director Paul Trombino as administrator of the Federal Highway Administration.
The Des Moines Register reports that Trombino, of Johnston, is currently president of McClure Engineering of Clive. He headed the Iowa DOT for five years before resigning last November. His appointment comes amid a promise by Trump to rebuild the nation's infrastructure, including roads and bridges.
Trombino, who came to the Iowa DOT in April 2011 after 17 years with the Wisconsin Department of Transportation, has degrees in civil engineering and economics. He finished a term late last year as president of the American Association of State Highway and Transportation Officials, a group that promotes an integrated national transportation system.
The U.S. Senate must still confirm Trombino as administrator of the Federal Highway Administration, which is an agency within the U.S. Department of Transportation that supports state and local governments in the design, construction and maintenance of the nation's highway system and various federally and tribal owned lands. Brandye Hendrickson, a former Indiana Department of Transportation official, is the federal agency's acting administrator.