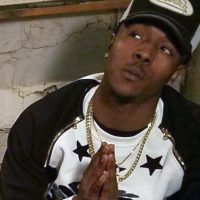 The funeral date has been set for a Burlington man killed in a shooting last weekend.
26-year-old Demarcus 'Peanut' Chew's funeral services have been set for Friday at 10 AM, Reverend Fred Starling will officiate those services. Family visitation will be held Thursday from noon until 7 PM. Services will be held at Prugh-Thielen Funeral Home, with burial at Aspen Grove Cemetary.
Chew was shot early Sunday morning behind his mother's apartment complex at 1021 N 5th street. Authorities have not yet named a suspect, or made any arrests in the case.
Demarcus' brother, Timothy Chew remains in jail following a bond reduction hearing in which his attorney Curtis Dial asked to have him released on his own recognizance so he could attend the funeral services and be with his family. Des Moines County Attorney Amy Beavers argued that releasing Chew could be a "danger to the community," and specifically to AJ Smith.
Timothy Chew was convicted on the charges of Going Armed with Intent and Assault with Intent to Commit Injury following an early May gunfight with AJ Smith in which nearly 50 shots were fired on Central Avenue.