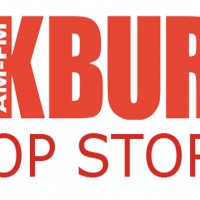 A Burlington man and legendary Iowa radio personality is dead following a car vs bicycle accident in Henderson County.
79-year-old Hatter Hensley, known to all who knew him as "The Mad Hatter", was killed while traveling southbound on Carman road near 1100 N at around 5:54 pm when he allegedly turned in front of a car driven by 57-year-old Shawn Dunne. Hensley was killed instantly according to Illinois State Police.
Dunne was taken to Great River Medical Center for treatment of chest pain.
Hatter was participating in a Bike Burlington Dinner Ride and was heading to Lomax, Illinois.
A member of the Iowa Rock and Roll Hall of Fame, Hatter worked as an Account Executive for Pritchard Broadcasting. Throughout his career, Hatter worked at several radio stations, hosting the "Mad Hatter Morning Show". Hatter is credited with starting the Buddy Holly Memorial Concert at the Surf Ballroom in Clear Lake in 1979. Hatter built three rock and roll FM stations: KZEV, now KLKK in Clear Lake/Mason City, KDWD in Burlington, now 93.5 KKMI, and a station in Minnesota.
Tyler Bickel is a local bicycle store owner and member of Bike Burlington. He says he's known Hatter for most of his life.
"He always had a story. It was always an interesting, bigger-than-life story," Bickel told KBUR. "Now that I think about it, I don't think I ever heard the same story twice."
Hatter was a beloved co-worker and friend to all of us at Pritchard Broadcasting. He will be missed greatly. Our thoughts and prayers are with his family.