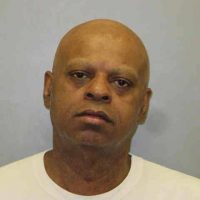 Burlington police have arrested a man in connection with two local convenience store robberies in the last week.
The Burlington Police Department says 57-year-old Thomas Robinson of Burlington was arrested early Saturday morning.
Upon reviewing video evidence from the stores and further investigation, the Burlington Police conducted a search warrant at Robinson's home on 1211 ½ N 9th street.
Evidence was located in the apartment from both robberies that linked the Robinson to the crimes.
Robinson is charged with 1st degree Robbery, a Class B felony, and 2nd degree Robbery, a class C felony.
He is being held at the Des Moines County Jail with no bond, awaiting an appearance in court.