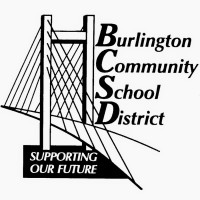 Burlington High School has introduced a new transition course for first-year students, and they are seeing positive results.
Associate Principal David Reese presented the Freshman Initiative at the Burlington Community School District board meeting on Monday. This course lasts for the first trimester and uses the "seven steps to success" to help ease students into the high school experience.
"Research shows that if we put resources into 9th graders, that greatly reduces dropout rates," Reese stated.
The program relies on two key components: instilling proactive behaviors and keeping constant communication with parents.
Although Reese notes that this year is the first year that students are experiencing trimesters, so they don't have the stress of finals upon them at this point, he did state that there is a significant improvement in their grades.
The board was going to discuss Extended Disability Leaves of Absence/Family and Medical Leave, but postponed the discussion because not all board members were present.