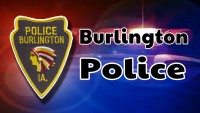 A rash of vandalism left several broken windows in its wake Monday night.
Burlington police report that several vehicles, businesses, and homes had windows shot out early Tuesday morning. They are asking anyone who has had property damaged to contact the Burlington Police Department on the non-emergency line at 319-753-8366.
Authorities ask anyone with information to contact police, if your information that leads to the arrest of those responsible you could be eligible for a cash reward of $1000.