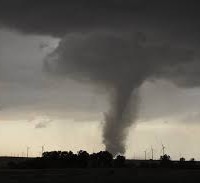 Strong winds caused damage throughout Northeast Missouri Monday night, and the National Weather Service says it was caused by an undetected F-2 Tornado.
WGEM reports that the tornado went undetected because it was too dark for spotters to see, and not enough data appeared on NWS radar to issue a warning for the area.
Damage was reported throughout Clark County, including an overturned semi-trailer and damage to the Missouri DOT facilities near Wayland.
National Weather Service officials say they are considering new training options to make sure more severe weather does not go undetected.