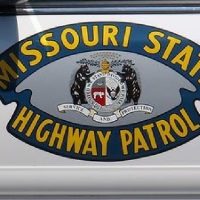 Two Kahoka residents were injured in a Northeast Missouri vehicle rollover Tuesday.
Authorities say 24-year-old Heather Scigliano sustained serious injuries and was airlifted to Blessing Hospital in Quincy after the Buick Rondavue she was riding in rolled on Highway 136 east of Kahoka. The driver of the vehicle, 24-year-old Joseph Selmon also sustained minor injuries in the crash and was taken by ambulance to Unity Point Hospital in Keokuk.
Police say Selmon fell asleep while driving around 7:45 Tuesday night, he drove off the road and struck and embankment which sent the vehicle airborn. The vehicle then rolled and came to rest on a fence.
The vehicle was deemed a total loss, it was towed from the scene by Brewer and Sons in Kahoka. The Missouri Highway Patrol responded to the crash, they were assisted by the Clark County Sheriff's Department and Clark County EMS.