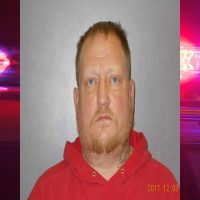 A Fort Madison city-councilman has been arrested on felony drug charges.
Authorities say 42-year-old Travis Seidel was arrested at his home at 501 21st Street in Fort Madison on Friday. The third-ward councilman faces felony charges of delivery of a controlled substance within 1000 feet of a school.
The substance is noted in a press release as Hydromorphone, which is an opioid manufactured from morphine.
The charge is a Class C felony, if convicted Seidel could face up to 15 years in prison.