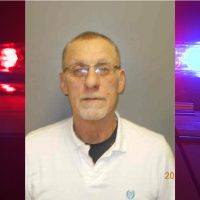 A Fort Madison man is facing felony drug charges following an arrest early this week.
Lee County Narcotics Task Force Commander Jay Whitaker says 59-year-old Michael Sholl was arrested on Delivery of Methamphetamine charges Monday. The charge is a class C felony with an enhancement for being within 1000 feet of a park, if convicted Sholl could receive a 15-year prison sentence.
Authorities say the charges stem from an investigation into allegations of that Sholl was involved in the distribution of illegal drug in Lee County.