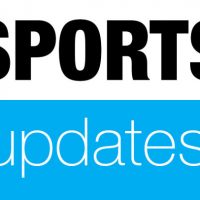 The SCC Blackhawks were defeated by long-time rival Indian Hills last night in an 85-69 loss in Ottumwa.
West Virginia's losing skid keeps getting bigger as Iowa State rolled past 15th-ranked West Virginia 93-77. The Cyclones play at Baylor on Saturday.
Fox and the NFL have agreed to a five-year deal for Thursday night football games, a package that a person with direct knowledge says is worth a little more than $3 billion. Fox says it will televise 11 games between Weeks 4 and 15.
Tight end Rob Gronkowski remains in the concussion protocol but still took part in non-contact drills during the New England Patriots' first Super Bowl practice in Minnesota yesterday. Quarterback Tom Brady practiced fully, wearing black tape on his injured right hand
Princeville defeated West Central, 66-40, in a girls basketball game on Wednesday night.
Around the area tonight in high school basketball:
Notre Dame at Danville
Centerville at Mount Pleasant
Columbus at Lone Tree
Highland at Wapello
New London at Holy Trinity
Van Buren at Central Lee
WACO at Cardinal
Winfield-Mount Union at Mediapolis
In girls basketball:
Notre Dame at Danville
Columbus at Lone Tree
Highland at Wapello
Mount Pleasant at Benton Community
New London at Holy Trinity
Van Buren at Central Lee
WACO at Cardinal
Winfield Mount Union