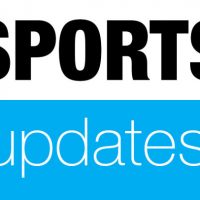 Zach Ertz grabbed a go-ahead, 11-yard touchdown pass with 2:21 remaining before Philadelphia completed a 41-33 win over New England, giving the Eagles their first Super Bowl title.
Game MVP Nick Foles was 28 of 43 for 373 yards, three touchdowns and one interception to help the Eagles earn their first NFL title since 1960. Patriots quarterback Tom Brady threw for 505 yards and three TDs, but he fumbled seconds after Ertz put Philadelphia ahead.
The Indianapolis Colts say linebacker Edwin Jackson was one of two men killed when a suspected drunken driver struck them as they stood outside their car along a highway in Indianapolis.
State police identified the victims as Jackson and 54-year-old Jeffrey Monroe, of Avon, Indiana. Authorities say the driver that struck them before dawn on Sunday tried to flee on foot but was quickly captured. Toxicology results are pending.
Tonight in high school basketball:
Ottumwa at Mount Pleasant
Tonight in girls basketball:
Mount Pleasant at Ottumwa