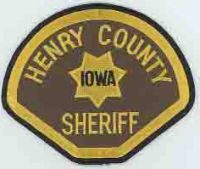 A man with a gunshot wound in Henry County appears to have been shot accidentally.
Sheriff Rich McNamee says a man who was taken to Henry County Health Center's emergency room with a gunshot wound to the abdomen was the result of an accidental shooting in the 1600 block of Wapello Drive.
Authorities say the investigation into the incident is ongoing, however do say that there is no threat to the public. The man's identity is being withheld at this time.