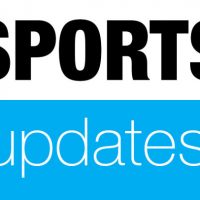 In college basketball:
In a gym packed full of pink, the SCC Blackhawks were able capture a 73-52 win over Illinois Central.
No. 22 Michigan beat Iowa 74-59 on Wednesday night.
In high-school girls basketball last night:
The Burlington Grayhounds kicked off post-season play with a 60-58 win over Muscatine in a Class 5A regional quarterfinal basketball game Wednesday night.
Keokuk defeated Mount Pleasant 48-39 in a Class 4A regional quarterfinal.
Central Lee fell to Comanche in an overtime loss, final score 68-63.
The Fort Madison Bloodhounds season ended with a 49-12 loss to Washington.
American Mikaela Shiffrin has won gold in the women's giant slalom in her Pyeongchang Olympic debut. She used a hard-charging final run to win her second career Olympic gold medal. The 22-year-old American standout trailed by 0.20 seconds heading into the last run, but made up ground in no time by powering through ruts that had developed on the course.
Kyle Lowry had 20 points and 10 assists, Serge Ibaka also scored 20 points and the Toronto Raptors cruised into the All-Star break with their seventh straight victory, 122-98 over the Chicago Bulls on Wednesday night.
In the area tonight:
In Class 2A district semifinal games:
Notre Dame vs. WACO in New London (Hear it live on 99.3 and 1490 KBUR, 6:15 Pregame)
Van Buren vs. Wapello
In Class 1A district quarterfinal games:
Central Lee vs. West Burlington in a Class 2A Regional Quarterfinal (Hear it live on Fox Sports 104.5 and 1360)
Holy Trinity vs. Iowa Mennonite
Lone Tree vs. New London
Danville vs. Highland in Kalona