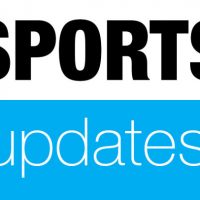 First-year Iowa State Wrestling coach Kevin Dresser came to Iowa State to turn it into a program that could finally beat Iowa, however Sunday's meet proved that will take more than one year.
Seventh-ranked Iowa trounced host Iowa State 35-6 in wrestling for its 14th consecutive win in the series. The Hawkeyes have won 29 of the last 30 meetings and 53 of the last 57 .
The No. 3 car found its way to victory lane at the Daytona 500, 20 years after Dale Earnhardt's only victory in "The Great American Race." Austin Dillon grabbed the lead on the final lap in overtime and took the checkered flag, 17 years to the day Earnhardt was killed in an accident on the final lap at Daytona.
LeBron James got the better of Stephen (STEH'-fehn) Curry in the NBA All-Star game at Los Angeles. James scored 10 of his game-high 29 points in the fourth quarter, including a go-ahead, finger-roll layup with 34.5 seconds left to lead Team LeBron to a 148-145 win over Team Stephen
Tonight's Games:
Girls:
Danville at Iowa City Regina in a Class 2A Regional final
Boys:
Burlington at Davenport in a Clas 4A substate quarterfinal
Fort Madison vs Iowa City in a Class 3A substate quarterfinal
West Liberty at Mount Pleasant in a Class 3A substate quarterfinal
Keokuk at Solon in a Class 3A substate quarterfinal