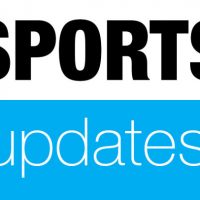 The Burlington Bees scored a 4-0 win over Beloit at Community Field last night. Bees catcher and Michigan-native Harrison Wenson hit a 2 run homer in the 2nd inning.
Yesterday's MLB Scores:
Cardinals 5
Brewers 3
Pirates 8
Cubs 5
Rays 6
White Sox 5
Mariners 8
Royals 3
Astros 1
Twins 4
In high school golf, the New London boys got a dual win over Holy Trinity with a final score of 180-209 at the Deerwood Golf Course.
The Mt. Pleasant girls got a 196-254 win over Fairfield. Anni Liechty was a medalist with a 44 to lead the Panthers to a dual victory.
Kansas and North Carolina State are the latest schools to be swept up in a bribery scandal involving college basketball. A rewritten federal indictment released Tuesday in New York alleges that an Adidas officials paid parents of athletes willing to commit to the schools.