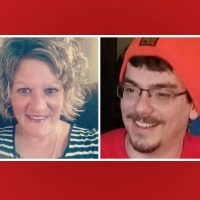 Two people who died in a traffic accident on Carman Road on Friday night have been named.
Obituaries from Banks and Beals funeral home identify the two, who were driving separate vehicles as 45-year-old Nichole Renee Harman of Burlington, and 28-year-old Nicholas Babcock of Stronghurst.
Authorities said one of the vehicles crossed the center line, colliding head-on with the other around a mile south of Highway 34. Both were dead at the scene of the accident.
Online guestbooks and funer information are available for both at banksandbeals.com.