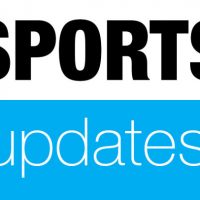 The SCC Blackhawks were able to add another win to their now 12-game streak in baseball on Tuesday. SCC topped Heartland Community College 3-2.
In the second of a three game series the Cedar Rapids Kernels were able to get the best of the Burlington Bees Tuesday. Cedar Rapids got the win 3-1. They'll have games in Cedar Rapids tonight and tomorrow before heading to Kane County.
Danville and Wapello won team championships in the New London Invitational Track and Field Meet yesterday. Wapello got the boys title with 206 points, Second place was Louisa Muscatine…and they trailed by 100 points. The girls title was won by Danville with 172 points, New London took second with 142.
Fairfield Maharishi got a 7-2 win over the Burlington boys tennis team at the Dankwarkdt Park courts Tuesday. Blake Roberts won a singles match, and John Jarvis and Drake Parks got a doubles win, but Maharishi won the dual meet.
Fort Madison got a 5-4 win over Fairfield in boys tennis.
In girls tennis, Ottumwa shut out Burlington 9-0 in a dual meet.
Yesterday's MLB Scores:
Mets 6
Cardinals 5
Cubs 10
Indians 3
Mariners 1
White Sox 0
Brewers 5
Royals 2
Twins 3
Yankees 8
The Philadelphia 76ers have advanced to the NBA's Eastern Conference semifinals just two years after a 10-72 season. The 76ers wrapped up their quarterfinal series in five games as Joel Embiid (joh-EHL' ehm-BEED') scored 19 points and grabbed 12 rebounds in a 104-91 win over the Miami Heat.
In Boston, Marcus Smart played for the first time since mid-March and provided a big spark in the Celtics' 92-87 win over the Bucks. Smart came off the bench to provide nine points, five rebounds, four assists and three blocks in his first game since undergoing right thumb surgery. He played 25 minutes in helping the Celts take a three-games-to-two lead in the Eastern Conference quarterfinal series.
Cavaliers point guard George Hill is questionable for Wednesday's crucial Game 5 against Indiana because of back spasms. Hill has been dealing with back problems since being flattened by an illegal screen by Pacers forward Trevor Booker in the series opener.
The Kansas City Royals activated catcher Salvador Perez and outfielder Alex Gordon from the disabled list in time for Tuesday's game. Perez had been out all season after straining a ligament in his left knee, and Gordon tore the labrum in his left hip on April 9. However, their presence in the starting lineup didn't stop the Royals from falling to an AL-worst 5-16.
The Los Angeles Rams have picked up their fifth-year contract options for 2019 on running back Todd Gurley and cornerback Marcus Peters. Gurley led the NFL in all-purpose yards as the league's Offensive Player of the Year last season, rushing for 1,305 yards and 13 touchdowns while catching 64 passes for 788 yards and six more scores. Peters was acquired by the Rams in February after earning two Pro Bowl nods and intercepting 19 passes in three seasons with Kansas City.