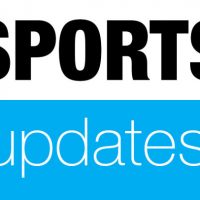 The SCC Blackhawk's Baseball team is on an 18-game winning streak after two wins over Northeast Nebraska over the weekend. If the streak continues SCC could secure the top seed in the Region XI tournament.
The Kane County Cougars were able to buck a four-game losing streak by defeating the Burlington Bees 7-6 Sunday. The Bees are off today, they'll head to Dayton, Ohio for a series with the Dragons on Tuesday.
Yesterday's MLB Scores:
Cardinals 0
Pirates 5
Brewers 0
Cubs 2
Reds 8
Twins 2
Royals 5
White Sox 4
In the NBA:
The Cleveland Cavaliers were able to squeak by the Indiana Pacers in Game 7 of the NBA's Eastern Conference quarterfinal series. LeBron James poured in 45 points in 43 minutes as the Cavs downed the Pacers, 105-101 in Cleveland
Celtics coach Brad Stevens says guard Jaylen Brown is doubtful for Game 1 of the Eastern Conference semifinals against the 76ers because of a strained hamstring. Brown was injured in Game 7 of the conference quarterfinals against the Bucks.
The Nashville Predators and Washington Capitals were able to knot their Stanley Cup second-round series at a game apiece by winning on Sunday. Kevin Fiala (fee-AH'-lah) scored on a 2-on-1 5:37 into double-overtime to lift the Predators over the Winnipeg Jets, 5-4. Game 3 is Tuesday at Winnipeg.