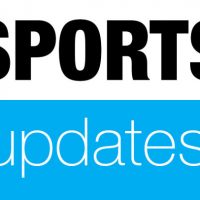 The Dayton Dragons again shut down the Burlington Bees for a 7-6 win at Community Field on Wednesday night. They'll wrap up their series tonight at 6:30.
Yesterday's MLB Scores:
Cardinals 3
White Sox 2
Rockies 11
Cubs 2
Blue Jays 0
Twins 4
Royals 4
Red Sox 5
Brewers 3
Reds 1
Igor Kokoskov has become the NBA's first head coach born and raised outside the United States. The Phoenix Suns have hired the 46-year-old Serbian, who has been serving as an assistant under Jazz head coach Quin Snyder. Kokoskov served as a Suns assistant from 2008 to 2013, a stretch that included Phoenix's 2010 run to the Western Conference finals.