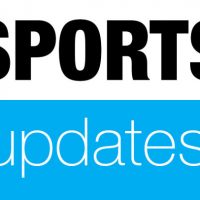 The Dayton Dragons scored yet another win over the Burlington Bees at Community Field Thursday night, sweeping their three-game series. The Dragons got the win 8-4. The Bees are now 12-12 in the season. They'll move on to a series with the Bowling Green Hot Rods, they play at 6:30 tonight at Community Field.
The West Burlington-Notre Dame track track and field teams dominated in New London on Thursday. The girls won six events to win their fifth-straight Southeast Iowa Superconference title. Danville came in second place. The WB-ND boys won their seventh-straight conference title.
Yesterdays MLB Scores:
Twins 5
White Sox 6
Tigers 6
Royals 10
Blue Jays 13
Indians 11
The Cleveland Cavaliers and Boston Celtics are both two wins away from meeting in the NBA's Eastern Conference finals for the second straight year. LeBron James and Kevin Love combined for 74 points and 19 rebounds as the Cavs whipped the Raptors, 128-110 to take a two-games-to-none lead in the conference semifinals.
The Pittsburgh Penguins were able to shut down Alex Ovechkin and square their Stanley Cup second-round series at two games apiece. Jake Guentzel (GEHNT'-sul) scored twice and Evgeni Malkin provided the game-winner as the Pens downed the Capitals, 3-1 in Pittsburgh.