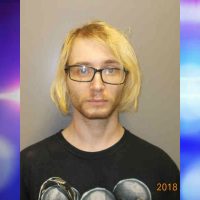 26 year old Jake Wells from Baxter, was arrested on a warrant from the Fort Madison Police Department on Sunday.
The arrest of Wells stems from an investigation by the Fort Madison Police and the Newton Police Department into alleged online activity between Wells and a minor as well as suspected physical contact between Wells and the minor victim. Fort Madison Police obtained a warrant for Wells after the minor victim and a parent filed a complaint on March 8th. Wells was arrested in Jasper County on a 25 thousand dollar band and transported to Lee County.
He made his initial court appearance this morning and was held on a 15 thousand dollar cash bond. Jake Wells is charged with Sexual Exploitation of a Minor, enticement and exhibition of obscene material to a minor.
Chief Settig of the Fort Madison Police Department says the investigation is on-going.