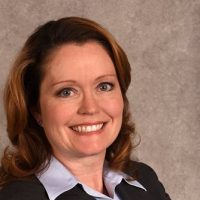 In a one-sided primary election, Lisa Shaefer won the  democratic nomination for Des Moines County attorney in Tuesday's primary.
1,975 democratic ballots were cast in Des Moines County on Tuesday, Shaeffer pulled 1,433 of those votes in her bid for Des Moines County attorney. Her opponent William Monroe got 432 votes, or 23%.
Shaeffer announced her candidacy for county attorney in January. Amy Beavers announced she would not be running for re-election in March. Her decision centered on criticism over a case in which she deferred prosecution for Marc Johnson, a man accused of stealing money from nursing home residents in Danville.
There were no GOP candidates for county attorney, however its still possible that one could surface before November's general election. If there are no GOP candidates Shaeffer will automatically win the job as Des Moines County's attorney.
The only other local contested primary was for the republican nomination for Iowa House District 87, which comprises Burlington, West Burlington, and parts of rural Des Moines County. Tim Goodwin won the nomination over Travis Inghram with 81.6% of the vote. Ingram withdrew from the race several weeks ago, however ballots had already been printed with his name on them.