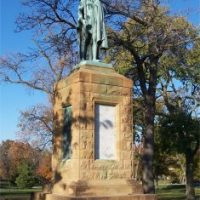 From the list of five candidates, the city of Keokuk has found the new City Administrator. Keokuk Mayor Tom Richardson says that several groups were involved in the hiring process and Cole O'Donnell was the top pick for everyone.
O'Donnell will assume his new job on July 9th. He is currently a East Moline resident, but Richardson says Keokuk is where he wants to be. O'Donnell bring experience in the job from positions he has held in Minnesota, Algona Iowa, East Moline and Dixon Illinois.
O'Donnell is replacing outgoing City Administrator Aaron Burnett, who is on his way to Mason City for a new job there. Burnett's last day on the job is June 22nd.