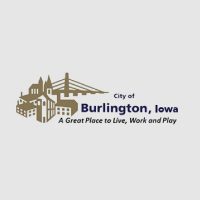 A plan to redevelop the old Salter school site into family-based affordable housing units could be back on the table.
Landover Corporation president Richard Sova addressed the Burlington city council at Monday's work session, he wanted to know if there was interest from council members in pursuing the project. Sova previously sought to develop the property three years ago, however wasn't able to secure the state funding he needed to get the project off the ground. At the time he was seeking to build affordable senior housing, but now wants to build low income apartments for families.
"Since then…two years ago…the state has decided there is too much elderly housing out there," Sova said. "They've given incentives to developers to provide family housing."
Sova has teamed up with TWG Development for the project. The developer has completed multiple low-income housing projects across the state.
The council was split on whether to pursue the project, with Mayor Shane McCampbell and Mayor Pro Tem Annie Wilson not supporting the idea. McCampbell says there is already too many low income housing units in that area, Wilson said she had previously had negative experiences with affordable housing units.
Sova asked what Wilson's experience was, she said "The other residents, the environment itself was very bad," Wilson replied, saying she was skeptical of the plan. "I would like affordable housing to be attractive, and safe for families." Sova said his unit would have on-site management to alleviate those types of problems.
The three newest members to the council were all at least somewhat supportive, asking Sova to bring an official proposal back at a later date.
Council members also heard a tentative plan to apply for a boating incentive grant which would install large docks on Burlington's riverfront, and received reports from the Riverfront Advisory Committee and Tree Advisory Board during the two-hour work session.