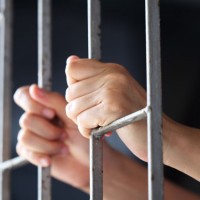 A Wapello man has been sentenced to thirty-years in prison on child pornography charges.
A press release from the US Department of Justice says 65-year-old Jack Coleman was sentenced in US District Court on Tuesday. He pleaded guilty to one count of production of child pornography in February.
Coleman was accused of sexual abuse by a minor victim in 2016, during the investigation his computer was seized and images of five minor children taken by a hidden camera in Coleman's bathroom were found, in addition to pornogrpahic images of another child.
Judge Rebecca Goodgame Ebinger sentenced Coleman to 360 months in federal prison, he'll also be required to register as a sex offender.