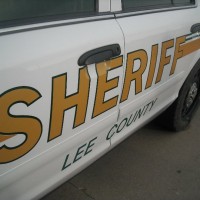 Authorities in Lee County are looking for information on a suspect that attempted to entice a young girl at a public beach on Wednesday.
A release from Sheriff Stacey Weber says an 11-year-old girl was approached by a white, male suspect, around 6'0 tall and 180 pounds at around 6 PM on Wednesday. The incident occurred at the Pollmiller Park beach, east of West Point. The girl said the man stopped her from going into a restroom and asked her to come with him. The victim said the suspect may have been intoxicated during the course of the incident.
The girl said the man briefly persisted, but walked away and left the area when she didn't allow him to touch her. She was unable to point the suspect out to family members before he left.
Authorities searched the area but didn't find anyone matching the description, they are asking for the public's help locating the suspect. If you have any information on the man's identity, or photographs from the Pollmiller Park Beach at 6 PM Wednesday please contact the Lee County Sheriff's office.