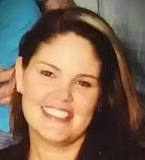 Hundreds of files relating to the investigation of the officer-involved shooting of Autumn Steele in 2015 have been released by a US federal judge.
The files included video from officer Jesse Hill's body-worn camera, as well as court and medical records. Transcripts of the video show moments after the shooting show Hill talking to another officer, saying "I'm going to prison." And repeating that he shot her after the dog jumped on him — however he did not immediately say the dog had bit him.
A release from Burlington police just days ago said the video would show Hill in a "deeply distressed" state, "as any human would be under the circumstances."
Hill maintained he had been bit by the dog throughout the investigation, although according to court documents the DCI investigation reported no bite had penetrated his clothing that day. The same record also shows that the doctor who treated Hill diagnosed the bite wound based on what he was told happened, noting that there were no puncture wounds, only an abrasion on Hill's thigh.
KBUR has not yet obtained the body camera video, and we are still sorting through the numerous documents that were released. More will be reported as the records are gone through.