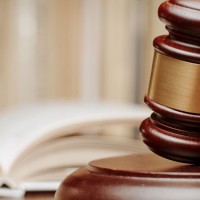 IOWA CITY, Iowa (AP) — A trial in the slaying of an Iowa City bail bondsman has been delayed.
The Iowa City Press-Citizen reports that prosecutors had asked a judge for the delay, saying they needed time to receive a DNA analysis that could affect the case of Curtis Jones. He's pleaded not guilty to murder in the April 2017 slaying of 34-year-old Jonathan Wieseler during a robbery .
The trial was to begin Monday. No new starting date has been set.
Jones also has pleaded not guilty to a murder charge in the June 2017 slaying of cab driver Ricky Lillie.
The Iowa Board of Parole released Jones from prison years early in November 2016 in an armed robbery case.