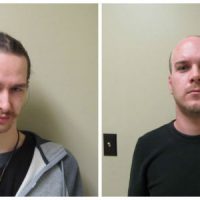 ---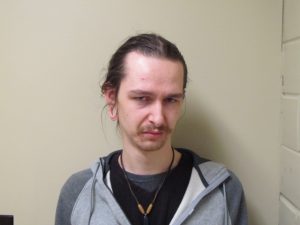 Drake D. Woods
The Keokuk Police Department has arrested two men in connection with a January of 2016 shooting on Belknap Place in Keokuk.
28-year-old Matthew Cameron Crew of Keokuk was arrested on October 12th, in the 1200 block of Exchange. Matthew Crews is charged with Attempted Murder, Burglary First-Degree, First Degree Robbery, and two counts of Animal Abuse. Also arrested in the same incident, 25-year-old Drake Dalton Woods, of rural Keokuk. Drake Woods is charged with First Degree Aiding and Abetting Robbery and, First Degree Aiding and Abetting Burglary. Both men were transported to the Lee County Correctional Facility.
The arrest of Crews and Woods follows a multi-departmental investigation into a shooting that happened at 300 Belknap Place, on January 7th, 2016 at around 1:00 a.m. Officers found a 31-year-old male and two dogs with gunshot wounds at the scene.