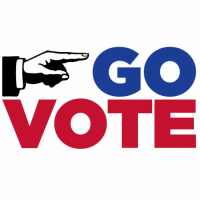 Nearly 40,000 votes have been tallied in Iowa Secretary of State Paul Pate's Fall 2018 Iowa Youth Straw Poll. Although some results continue to trickle in, Secretary Pate projects Kim Reynolds the winner in the gubernatorial race. Rod Blum, Christopher Peters, David Young, and Steve King are the projected winners in Iowa's four congressional races, respectively.
As of 2:30 p.m. on Wednesday, 39,937 votes had been tallied, with hundreds of schools participating, covering 92 counties. Secretary Pate invited every school and youth group in Iowa to take part in the straw poll. Most of the participants are high school students.
The vast majority of participants, 84 percent, said they would register to vote when they old enough.
Results are available on the Iowa Secretary of State's website, sos.iowa.gov. The results are unscientific. The Iowa Youth Straw Poll is conducted for educational purposes only.