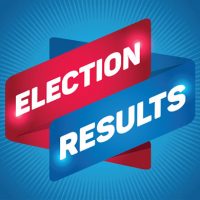 Preliminary election results show incumbent candidates retaining their respective seats in Des Moines County.
In a close race for the Des Moines County Board of Supervisors, Incumbent Republican Tom Broeker got the win over Democrat challenger Laura Blanchard. Broeker had the following response following last night's election.
"I'd like to thank the citizens of Des Moines County for trusting me to serve as their county supervisor again," Broeker said. "It's a responsibility I take very seriously and I will strive to earn your continued trust."
Incumbent Democrat Dennis Cohoon will take Iowa House District 87, defeating Republican challenger Tim Goodwin by around 1500 votes. Cohoon had 57% of the vote, Goodwin had 43%.
In District 88, Incumbent Republican David Kerr defeated challengers Lanny Hillyard and Independent candidate Corey Gingerich. Kerr got 55% of the votes, Lanny Hillyard got 43%. Results from Louisa County are not yet available.
In Lee County Jeff Kurtz won the seat for the Iowa House's 83rd District, defeating Jeff Reichman by just under 1,000 votes to replace outgoing state representative Jerry Kearns.
In District 84, which comprises parts of Henry and Lee County, results show Republican candidate Joe Mitchell with 2,400 more votes than Democrat Challenger Jason Moats.