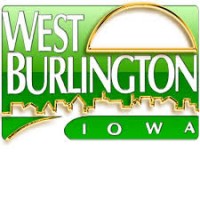 It's been around a year since the West Burlington City Council decided to switch from Blue Cross – Blue Shield to Aetna health insurance to save costs for city employees, last night they approved a renewal.
They decided to keep Aetna at a 10% increase in premiums rather than switch back to a higher-end plan provided by Blue Cross-Blue Shield. The 10% increase in premiums would go up to 13% after Thanksgiving, so the council voted to accept the renewal on Wednesday.
The West Burlington council had a packed agenda for the meeting. They also received an annual report from the Greater Burlington Partnership and a TIF planning report from Spear Financial. They also approved hiring Cody Schlueter as a police officer.
Two resolutions were approved to lower interest rates on general obligation water improvement bonds and water revenue bonds. Mayor Hans Trousil says that could save the city more than $28K.
They'll meet again in two weeks.