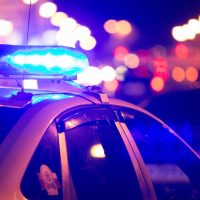 BLUE GRASS, Iowa (AP) — Authorities say a 13-year-old driver led officers on a chase that hit speeds of 100 mph (161 kph) in eastern Iowa.
She and five other young people in the van were taken into custody early Sunday after the van was stopped on the west side of Davenport.
The chase began in Blue Grass after the van was spotted by an officer checking a report of vehicle break-ins. The van was finally stopped after deflation devices punctured all four of its tires.
Authorities say the van was reported stolen in Rock Island, Illinois. The young driver was arrested. The Associated Press generally doesn't name juveniles accused of crimes.