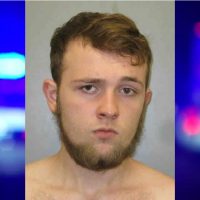 An 18-year-old Burlington man has been charged for lying to police about how he was shot last month.
Burlington police say Anthony James Kennedy has been charged with filing a false report after telling authorities he was shot during an attempted robbery in the alley behind his South 6th Street apartment on November 24th. Authorities say witness accounts and evidence at the scene painted a different picture — one in which he was shot as a result of a negligent discharge inside the apartment.
Kennedy is also charged with a pretrial violation on burglary and trafficking stolen weapons charges from May. He's being held on $17K bond at the Des Moines County jail.