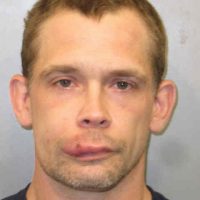 A former building trades teacher at Burlington High School that was arrested twice in a single day last year has now had his teaching license permanently revoked.
The Iowa Board of Educational Examiners have permanently revoked the teaching license of 36-year-old Dale Michael Gelsinger, who was arrested in both Des Moines and Lee counties on September 26th of last year.
The decision weighed both drug arrests, as well as allegations of child abuse against his six-year-old daughter and two 16-year-old runaway teens. The report alleges that there were "founded allegations" of Gelsinger failing to provide proper care, sexual abuse, and having illegal and dangerous substances around the children.
The Board of Educational Examiners report says Gelsinger failed to self-report the child abuse violations and narcotic arrests as required by law.
Gelsinger was facing several drug charges in both Des Moines and Lee counties, several charges were dismissed and he was granted a deferred judgement and probation on two in Lee County.