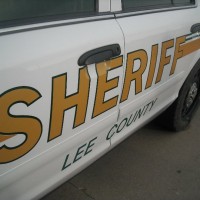 ---
Three Juveniles being held at the Lee County Juvenile Detention Center have been arrested and are facing charges associated with a riot at the facility.
Because of their age, the names of the suspects have not been released. The Lee County Sheriff's Office reports that a 15-year-old male was arrested at the detention center and charged with participating in a riot, second-degree criminal mischief, and assault on a correctional staff. A second suspect described as a 16-year-old male was arrested and charged with participating in a riot, the 16-year-old later had additional charges added of assault with injury to a law enforcement officer. A third participant a 14-year-old male has been charged with participating in a riot. All suspects were held at the detention center for a court appearance.
Lee County Sheriff Stacey Webber reports that the incident happened around 9:00 AM on Thursday morning. The Sheriff's Office responding with the Sheriff and seven other Deputies to the scene. One staff member was transported to the hospital for non-life threatening injuries by the Sheriff.
Webber says the investigation is continuing into the "me-lay" at the center and no further information is available at this time.