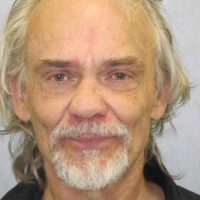 ---
A mostly female jury has been seated, opening arguments began the trial of Bradley Wischmeier in Des Moines Counties Courthouse.
Assistant County Attorney Christopher Scarborough delivered the opening remarks on behalf of the prosecution. Scarborough told the jurors that he acknowledges that the States greatest weakness in the case is a key piece of evidence. "We have no piece of paper to prove the blood alcohol level," Scarborough told the jury. The evidence was thrown out by Judge Mike Schilling months earlier due to an improperly obtained warrant. The Blood test did show that Wischmeier was intoxicated on the night of the incident. Scarbrough told the jury that through eye-witness testimony from people that were in contact with Wischmeier the night Lisa Wischmeier died in a cornfield, he believes the jury will reach a guilty verdict.
Defense Attorney James Beres told the jury in his opening remarks that there is no evidence that his client was intoxicated. He went on to tell the jury there is no evidence as to how the 2002 Ford Focus caught fire, burning Wischmeier's wife of 18 years to death. Beres told the jury that his clients' behavior that night was due the fact that he had just watched his wife burn to death. "He was distraught," Beres said, "Overcome with shock, grief, and emotion".
The trial continues this afternoon with witness testimony as the State presents its case.